3d-io releases Autodesk 2019 Plugins Update
3d-io's design and industrial production plugins have been improving the workflow of 3D professionals all over the world for the past 10 years.
As usual our plugins have been optimized to benefit from the full range of 3ds Max' powerful new features and improvements.
If you already own any of our licenses, please get your free updates here.
Interested, but not yet a customer? Come and test our demo versions.
Updated plugins include: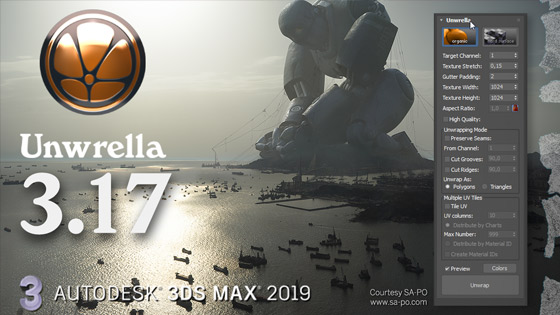 Full support for Autodesk 3ds Max 2019
Improved triangle unwrapping
New unwrap progress screen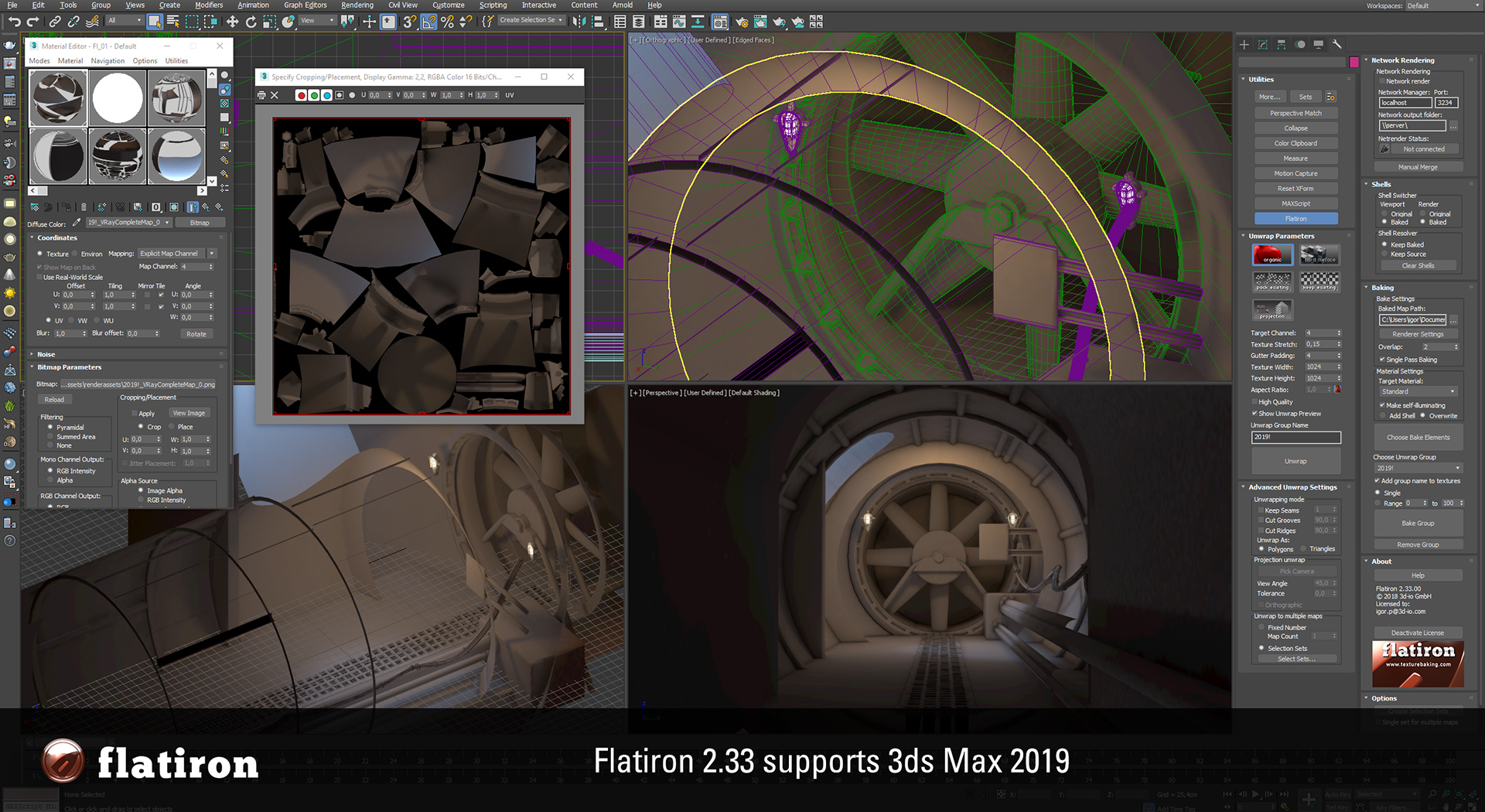 Full support for Autodesk 3ds Max 2019
Improved network rendering
Support for RedShift 3D texture baking
Support for Corona Renderer
Editable Poly conversion fix
Fixed Material Multi/Sub-Object Errors when IDs are identical
Bake Element list optimized to show only compatible and usable materials
Network rendern fixed when multiple identical bake Elements has been included
Fixed Crash when degenerated or unreadable UVs disturb the process
BonesPro 4.77: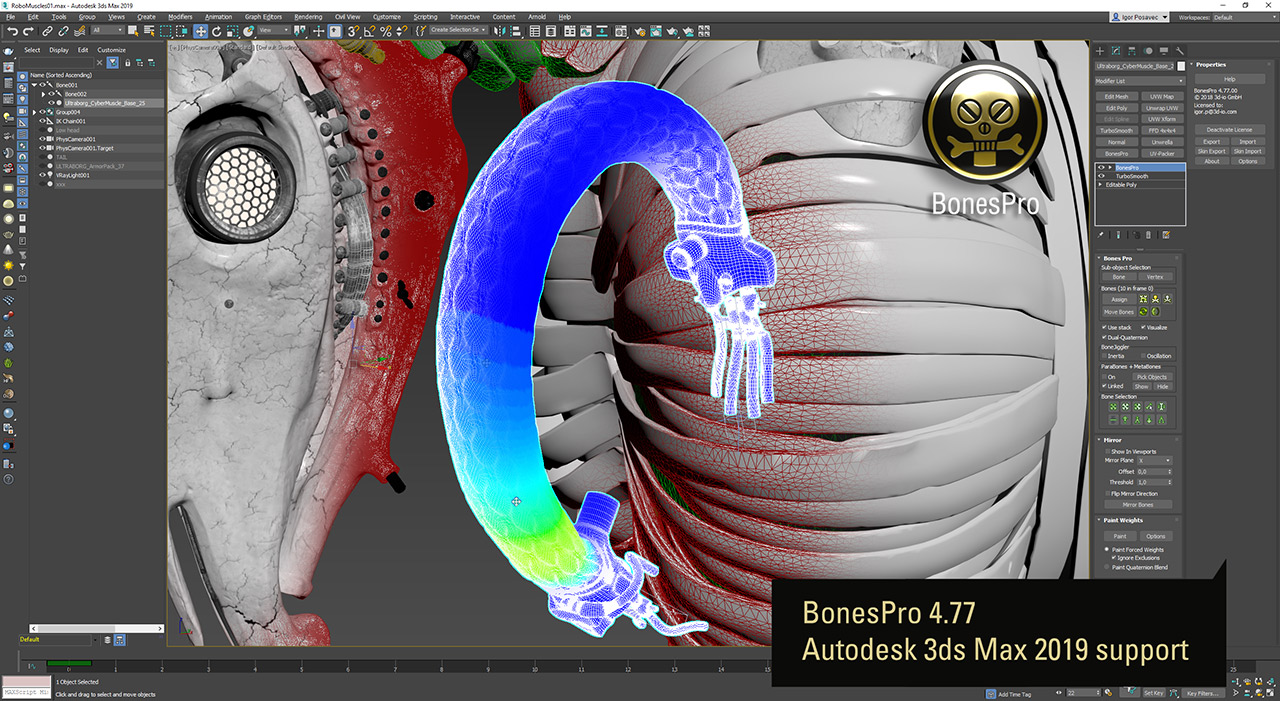 Full support for Autodesk 3ds Max 2019
Greatly improved precision of Dual Quaternion calculations
Fixed an issue where bone limit was not applied correctly in some cases
Fixed incorrect application of deformers below BonesPro in the stack when using splines
'Skin Import': Dual-Quaternion weights from Skin modifier are now imported to BonesPro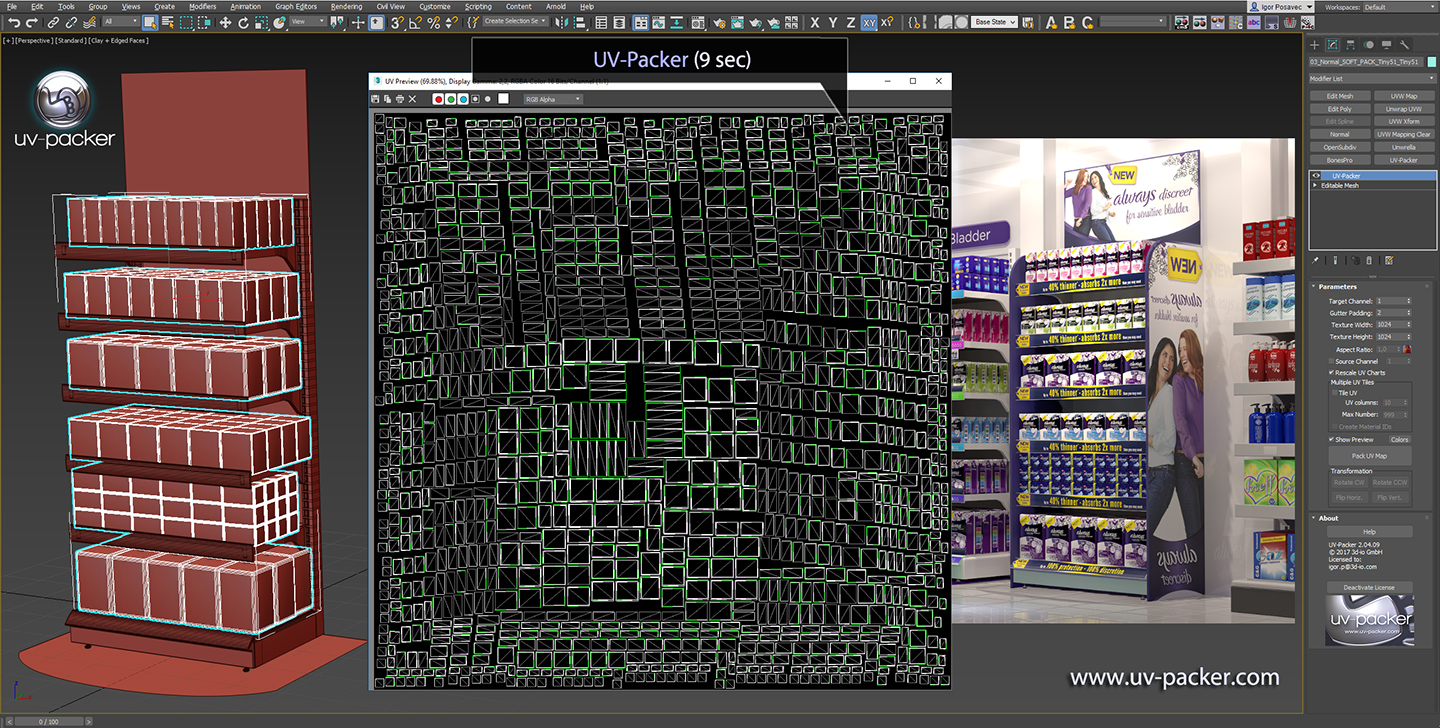 Full support for Autodesk 3ds Max 2019
About 3d-io
3d-io games & video production GmbH is a 3D graphics studio and 3D software developer founded in Germany in 1996. As a veteran of the early days of video game development (Perry Rhodan, Physikus, Historion, etc.) 3d-io specializes in the creation of state-of-the-art digital 3D content for advertisement, marketing, art and industrial productions. 3d-io's extensive creative know-how powers the company's development of numerous 3D plugins for marketleaders Autodesk 3ds Max and Maya, and Adobe's Photoshop. Our development team consists of veterans of the 3D and video game industry who know exactly what 3D artists value – our solutions are easy-to-use and deliver fast, robust results optimized for the creative pipeline. Customers include Ubisoft, Firaxis, Sega, Monolith, Sanzigen, Gameloft, deepsilver, Related-Designs, as well as industrial and telecommunication key players such as Microsoft Game Studios, Disney, Sony, Lucasfilm, Panasonic, Pixomondo, Konami, Fuji, Mitsubishi, CBS TV Network, FOX, Riot Games, Epic Games, Pearl Abyss, Thyssen, Mercedes, Deutsche Bank, Krupp and Ferrero.